About Us
ReEntry by Design aims to offer people the right support and guidance to successfully reenter society after incarceration.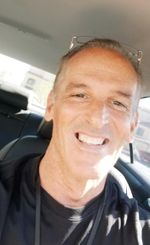 Brett W. Matossian, the ReEntry by Design founder, knows how difficult life after incarceration can be. After being arrested for the first time in his life, Brett spent 16 months in a Maricopa County Jail and an additional two and a half years in the Arizona Department of Corrections.
After Brett's release in September 2013, he saw the challenges of reentry firsthand and noticed one of the biggest issues was that people are not properly prepared for reentry. While many organizations help with specific areas of reentry, such as employment or housing, he saw a need for a more comprehensive whole person approach - one which incorporated all aspects of life.
"Everything can be taken from a person, but one thing: the last of the human freedoms - to choose one's attitude in any given set of circumstances, to choose one's own way."
—Viktor Frankl